Another challenging year is behind us. Political, socio-economic and climatic changes stimulate the development of science and technology on a daily basis and determine new trends. The world of chemistry has also changed during this time.
TOP 10 2022
Here we present 10 interesting discoveries and events that changed the world of chemistry in 2022.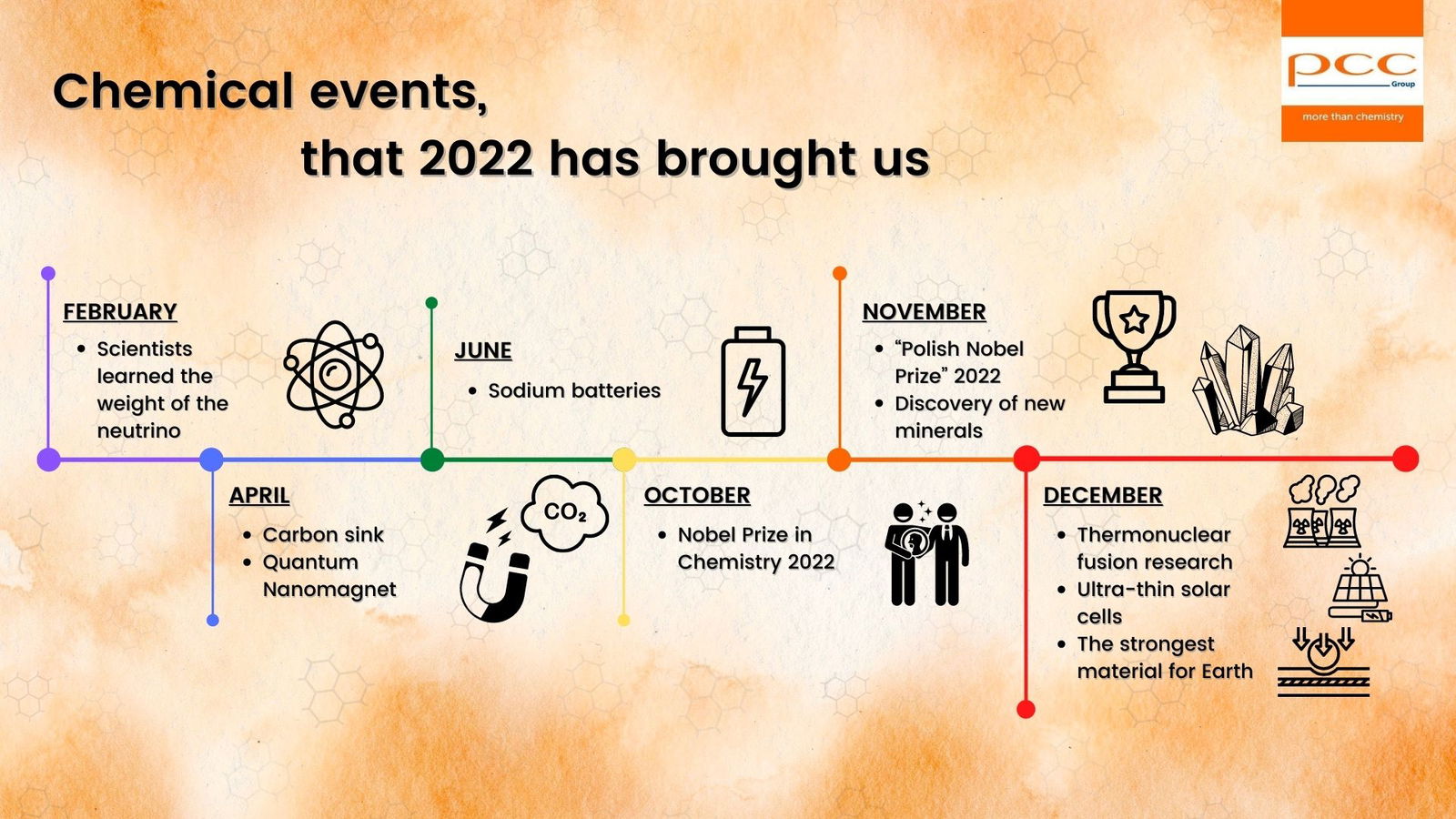 TOP 10 2021
To show at least a glimpse of these changes, we have prepared a summary of ten interesting discoveries and events of 2021 in the field of chemistry.