Most of the plastics found in various products we use every day are modified polymers. Modification of polymers is necessary both to obtain their expected and unique properties, and to facilitate their production. Some of the most important additives used for modifying plastics are so-called plasticisers. Why do we use them? Read more in the article below!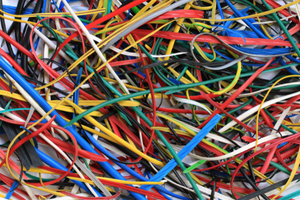 What exactly are plasticisers?
Plasticisers are a group of softening additives that help to make plastics more flexible. These are usually chemical compounds of medium to high polarity. Molecules of the plasticiser enter between the polymer chains, thus reducing intermolecular forces. This results in obtaining a flexible material. In order to achieve the desired properties, either single additives or combinations of several different plasticisers are used.
It should be noted that as much as about 80% of the global production of plasticisers is used for the processing of PVC, or polyvinyl chloride. Although PVC is characterised by a high level of rigidity, its structure is susceptible to plasticisers. This makes plasticisers very popular because of their efficiency and cost-effectiveness, and because the resulting modification can be reversed.
Industrial use of plasticisers
There are two groups of plasticisers that are used for industrial purposes:
– primary plasticisers that are highly compatible with PVC – these include phosphate esters (phosphates), diisononyl phthalate (DINP) and dioctyl terephthalate (DOTP);
– secondary plasticisers that are less compatible with PVC – this group is used in combination with primary plasticisers to ensure additional properties such as increased flexibility at low temperatures, migration ability or greater oil resistance. This group of plasticisers includes citrates, adipates, chlorinated paraffins, sebacates, citrates, epoxidised vegetable oils (soybean or rapeseed) and trimellitates.
Flame retardant plasticisers
The most interesting among all the available plasticisers are the phosphates, which offer both plasticising and flame retardant properties. Such plasticisers are also characterised by their low viscosity and the form of a homogeneous clear liquid, which is especially useful in the production of transparent products. Moreover, they improve the performance of the finished product due to the low migration of phosphates from the plastic. Thanks to their versatility, flame retardant plasticisers are often used in the processing of various plastics aimed for products such as cables or wires, and components for the automotive and furniture industries.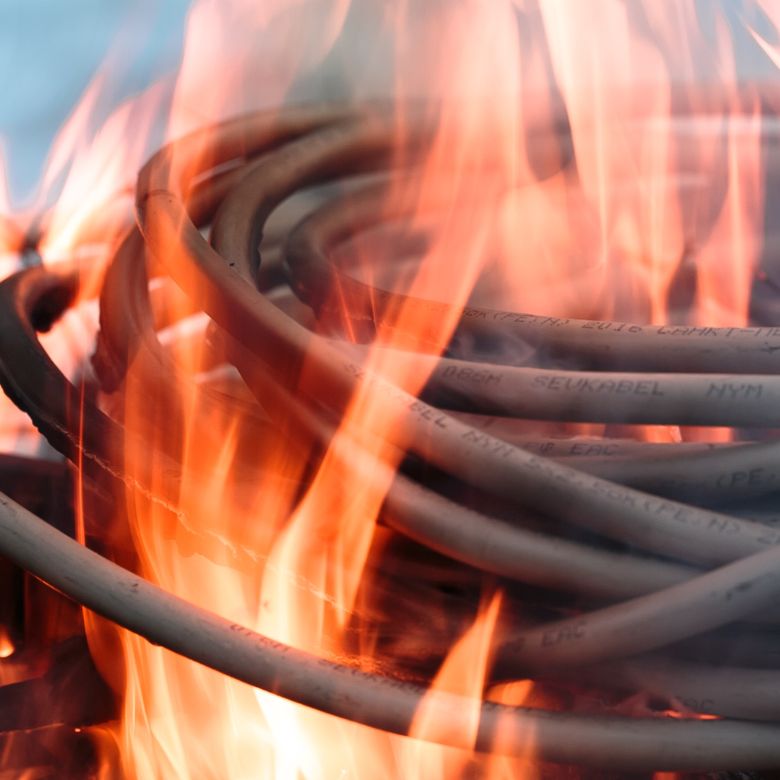 New generation plasticisers from PCC Group
The plastics market of today is increasingly demanding, and for manufacturers of additives for polymer processing, too. PCC Group has a range of effective and much-appreciated flame retardant plasticisers. One of the most popular products is the Roflex range produced by PCC Rokita's Phosphorus Chemistry Complex. The range of products includes phosphates (phosphate esters), which make plastics more flexible and flame retardant. The range of products available consists of: Roflex 35, Roflex T120, Roflex 50, Roflex 65, Roflex T45, and Roflex T70. However, Roflex T70L is especially noteworthy.
Roflex T70L: a safe plasticiser recognised by OEKO-TEX®
Roflex T70L is one of the latest products in the assortment of PCC Rokita's Phosphorus Chemistry Complex. It is based on tert-butylphenyl and is characterised by very good plasticising and flame retardant properties. What is special about the product is that it has been recognised as environmentally friendly and safe for transportation (no ADR or CLP/GHS classification). The safety of Roflex T70L results from consistent efforts of PCC Rokita's R&D Department to develop a product that is suitable for industries subject to toxicity regulations, such as the automotive, furniture and coated fabric industries.
It should be emphasised that Roflex T70L is the only chemical made in Poland to be included in the prestigious ACPs list, published by the OEKO-TEX® association. Entry in the list of ACPs (Active Chemical Products) means that the substance is considered safe for human health. In addition, this product can be used for finished products that meet the requirements of OEKO-TEX® Standard 100 certification. OEKO-TEX ® is the International Association for Research and Testing in the Field of Textile and Leather Ecology. The safety assessment carried out by the Association's experts complies with the applicable European regulations and is monitored on an ongoing basis. If further scientific discoveries are made that may disqualify a given product as unsafe, it is removed from the ACPs list.
Learn more about the full range of plasticisers and other additives for plastic processing that are available on the PCC Group Product Portal.