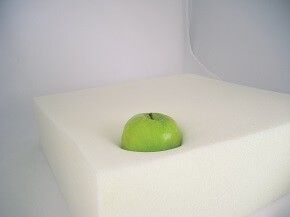 Polyether polyols are a group of chemical compounds used for the production of polyurethane. Their features determine the physical and mechanical characteristics of produced materials, thus determine their applications too. Polyether polyols are the main component for production of flexible, rigid, semi-rigid, integral and spray foams, as well as adhesives, coatings and elastomers. Thanks to such wide range of options, polyurethane materials can be applied in numerous different ways. Polyols are used for production of mattresses, car seats, bicycle saddles, thermal and acoustic insulations for construction and heating industry, or surfaces for sport and glues for mining.
Polyurethane materials are now the fastest developing raw materials with ever-growing sales dynamics. This has led to the intense development of the offer of polyols which are subject to ever more restrictive quality requirements. Innovative Rokopols are the response of the PCC Group to the demand of flexible polyurethane foams market, used mainly in furniture and automotive industry. Thanks to technological process improvement, a premium polyols product line has been created. It comprises of: Rokopol EP3000.01, Rokopol M1180, Rokopol vTec8030, Rokopol vTec8060 and Rokopol vTec8911.
One of the requirements of modern customers is a high colour stability of polyurethane foams. Thanks to the new premium polyols, PCC Group meets these expectations and makes it possible to produce a foam yellowing 5 times slower. This feature is especially valued in the furniture industry which uses polyurethanes for the production of mattresses, pillows and armrests, as well as in the automotive and fashion industries.
Another advantage of premium polyols available in the offer is the limitation of over-heating processes of PUR foams which means the burning of foam in the block (so called scorching) is reduced. The improved aesthetics make it possible to sell mattresses and pillows in an innovative way: without covers. This feature ensures a healthier sleep for the users. Additionally, the final customer can adjust the cover to their individual preferences.
Polyether polyols available in the offer of PCC Group feature low VOC (volatile organic compounds) emission. This parameter is even lower in the series of premium polyols which comply with environmental norms and are healthy for the users.
PCC Group is the first manufacturer in Europe offering this type of polyols for flexible foams which comply with restrictive quality norms and are environmentally friendly at the same time. In order to meet the expectations of customers and develop the highest quality standards, the company adjusts and expands its scope of operation with the use of state-of-the-art production technologies.