Recently, the most rapidly developing types of foams include viscoelastic foams (memory foam) and hypersoft foams.
Viscoelastic foams are used in a number of applications such as the production of orthopaedic pillows, medical mattresses (to prevent pressure sores when a patient needs to lie over long periods) and wheelchairs. Such foams are also a perfect choice for the top layer of bed mattresses or shoe insoles.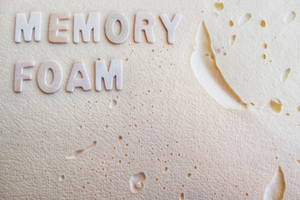 Hypersoft foams have very similar applications. They are also used in the production of many other items that are expected to provide a high level of softness and comfort.
What properties of viscoelastic and hypersoft foams are used in the above-mentioned applications? What distinguishes them from other available materials? Read more in the article below.
How come foams remember shapes?
Viscoelastic foams feature what is known as shape memory specified with a measured parameter of recovery time. This parameter defines the foam's ability to change shape under pressure and the time it takes to return to its original shape once the pressure is removed.
Depending on the requirements of manufacturers and end users of products containing such a foam, the recovery time ranges from a minimum of 5s (as required by IKEA) to 20s (Africa). They ensure  extraordinary user comfort thanks to their perfect fit for the user's body. They relieve pressure and enhance the sensation of softness, while ensuring the foam returns to its original shape over an appropriate time. Thus, the user will not "fall" into the foam e.g. when changing their position. Other specific properties of visco foams include a regular cell structure and low viscosity.
Shape-memory foams may have an open, medium-open or entirely closed-cell structure (pneumatic viscoelastic foams). It is the cellular structure that largely determines the time foam takes to recover its original shape.
Production of viscoelastic foams
Depending on the polyol structure, viscoelastic foams are manufactured on the basis of two types of isocyanates: TDI or MDI. The PCC Group is a tried and tested supplier of polyols. PCC Rokita, a company that belongs to the Group's chemical division, offers a range of marketed products including an outstanding Rokopol vTec 8888. It is the one and only polyol on the market (at the moment) that makes it possible to produce this type of foam on different types of isocyanates (TDI, MDI and a combination of both).
This is a huge advantage for foam manufacturers as regards the costs of manufacture related to the construction of foaming machines and the broader foam portfolio. Up to now, the production of visco foams has required special additives (silicones or substances that would increase the recovery time) to obtain the special properties.
With Rokopol vTec 8888, it is possible to produce foam on standard additives, while maintaining the possibility to "control" the foam recovery time by selecting the right foaming and formulation properties. Thus, the foam production is simpler and less expensive. A memory foam manufacturer no longer needs additional lines for dosing special silicones, as a single silicone is dedicated to several types of foams.
The use of shape-memory foams involves an issue of sensitivity to temperature variations. Foam hardness increases in low temperatures and decreases in higher temperatures. With is unique constitution, Rokopol vTec 8888, provided by PCC Rokita, considerably reduces the problem, thus enhancing user experience with products based on visco foams regardless of the ambient temperature.
Rokopol vTec 8860 is a polyol dedicated to the MDI isocyanate only; it is also included in the PCC Group's product range on the Product Portal. The product allows for a wide range of foam hardness and density values and varying cell openness. In addition, foams feature a very good recovery time, a fine cellular structure and insensitivity to temperature changes.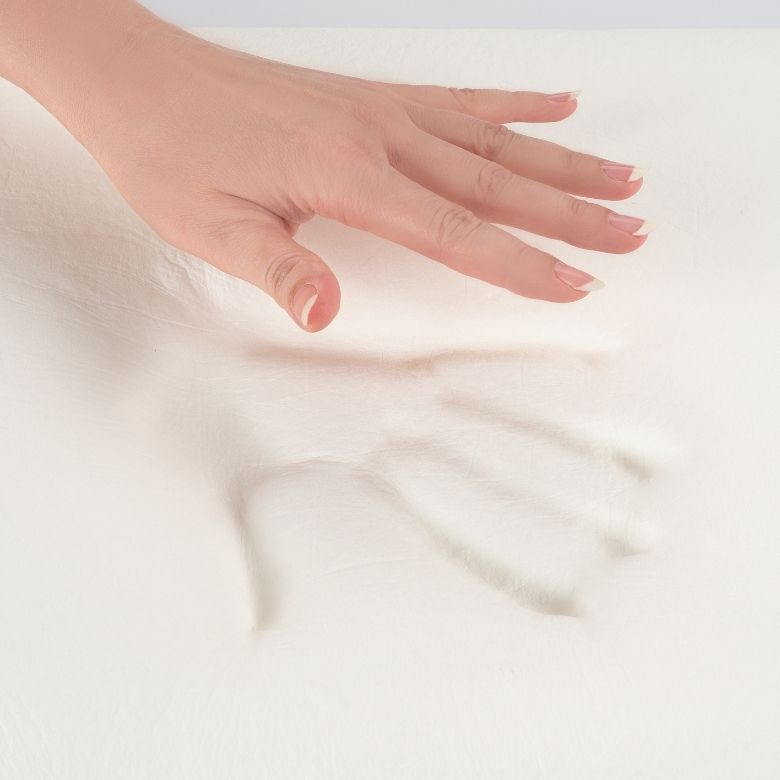 What distinguishes Hypersoft foams?
Another type of foams that ensures an exceptional comfort are hypersoft foams (HS). Such foams are extremely soft and velvety to the touch. Just as viscoelastic foams, they are used as the top layer of mattresses to provide the sensation of softness, while providing excellent support for the user's weight.
Hypersoft foams are also suitable for the production of pillows, backrests, seats, sofas and, much like HR foams, for the production of goggles or other sports gear, which are expected to provide superb comfort and softness in use. They are also used as very soft bath sponges e.g. for babies and in extremely thin base layers for clothes.
Among all types of foams, HS foams feature the most open cellular structure, ensuring an excellent air flow, whereby heat and moisture are drawn away from the user's body, which is also properly ventilated and does not overheat.
Due to the polyol they are produced from, hypersoft foams have an excellent tensile strength and thus can be used as e.g. mattress, couch or seat toppers, because it is easy to stretch them without the risk of tearing.
The main product offered by PCC Rokita for such foams is Rokopol M1170. The product also gives foams very good permanent set parameters. They are also used in quilted mattresses or mattress slipcovers due to their exceptional durability, lack of deformations and the maintenance of hardness and strength.
PCC Rokita has a broad portfolio of polyols for hypersoft foams, to meet the specific requirements of a manufacturer concerning the specification and applications of the foam produced.
| | |
| --- | --- |
| Visco Polyols | Soft polyols |
| vTec 8888 | M1170 |
| vTec 8860 | M1180 |
| | M1160 |
| | M1140 |
| | M1145 |
Fig. 1 Polyols for viscoelastic and hypersoft foams.
Anna Tracz
Marketing and Sales Manager, PCC Rokita SA
Magdalena Wróblewska
Sales Specialist, PCC Rokita SA